Water Damage Restoration
Dealing with the aftermath of a rainstorm, blizzard, pipe burst, or flood in your home or business isn't something you should have to do on your own.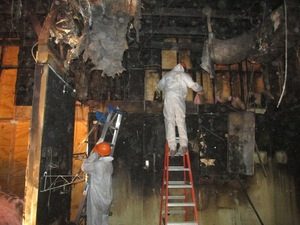 It is important to be able to rely on a company who can help you at all hours, and 911 Restoration of Saratoga Springs can do just that. We make ourselves available 24/7/365 because we never want you to wait for assistance when water damage is involved.
We have worked in the industry long enough to know the damage that invasive water can do to a property, which is why we act so quickly. When you call our office we guarantee that technicians will arrive at your property within 45 minutes of receiving your call.
Owners of commercial and residential properties can expect to receive benefits from our company that include:
Around the clock availability
Fast response time
Same day services
Free visual inspections
Free estimates
Affordable prices
We also work with IICRC certified professionals who are trained to provide customers with comprehensive services for whatever property type you own.
Getting your home or business free and clear of water damage is our goal, so call us today and let us show you just how dedicated we are to giving you a fresh start.
Heavy Snowfall Can Create Water Damage In Your Property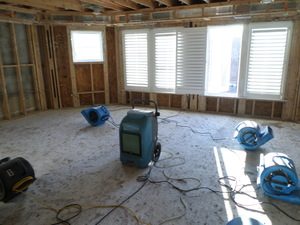 Saratoga Springs receives almost triple the amount of snow than the national average, with 63 inches falling on the area annually.
When snowstorms occur it can create snow that is wet and heavy, which can lead to structural damage and water damage inside of your home or business.
The snow can build up on tree branches, creating so much weight that the branches break and fall onto your property. It can also build up so significantly on your roof that it causes areas to cave in that have been weak or damaged.
This wet snow can also easily seep into cracks in the roof or foundation of your property, causing water damage inside of your commercial or residential space. Water damage needs to be addressed immediately because it can quickly lead to larger issues, such as wood rot and mold growth.
If you notice signs of water damage in your home or business, such as water stains on your ceiling and walls, then call 911 Restoration Saratoga Springs and we will come out to your property and conduct a free inspection of the damage.
Be Prepared For Flooded Basements During The Rainy Season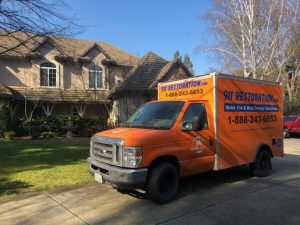 Whenever there is heavy rainfall there is the chance of flooding. This doesn't have to mean that a foot of water is rushing into your property. A few inches of rain has the ability to flood your home or business, especially if you have a basement.
Basement floods are especially discouraging due to the personal impact it can have on your life. Many people store things in their basement, so when water invades the space, your possessions can become damaged or even destroyed.
The best way to catch a flood in your basement before it escalates is buy purchasing and installing a sump pump. These machines have sensors that turn on when they can detect water filling up around it.
Once sump pumps turn on they will begin extracting water from the basement, buying you time to reach out to professionals who can come and properly repair the issue. 911 Restoration is standing by around the clock to provide you with this assistance.
So, if you experience a flood, leak, or any type of water damage at all, call our water damage restoration Saratoga Springs and we will provide you with the fresh start you need after a storm.
Serving the communities of Saratoga Springs, Alplaus, Argyle, Ballston lake, Ballston spa, Broadalbin, Burnt hills, Cambridge and surrounding area.