Fire Damage Restoration
Property fires, no matter how big or small, need to be handled with care, especially when a fire damages your home or business.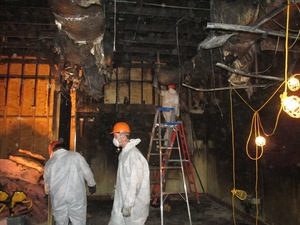 911 Restoration Saratoga Springs understands the magnitude of a fire disaster, so you can trust us to address all aspects of the situation, from the initial inspection to assisting you with your insurance claim.
We know that fires can happen literally any time, day or night, and we want you to be able to contact us the moment the flames have been extinguished.
To make this possible, we stay available 24/7/365 to take your calls and schedule an appointment for a free property inspection. This inspection includes a free estimate, that way you never have to worry about taking a financial risk before hiring us.
We work with IICRC certified technicians who know how to mitigate fire and smoke damage from both commercial and residential properties, so call our fire damage restoration Saratoga Springs professionals today.
What To Do In The Aftermath Of A Fire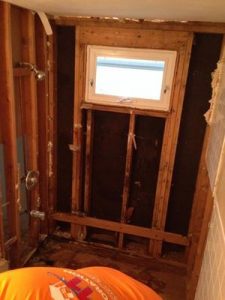 It is understandably traumatic to experience a fire in your home or business. You may be left feeling confused about what your next move should be after the fire department leaves.
Even though you may be anxious to go back into your property and check out the damage, you should never reenter the structure until the fire department deems it safe.
Once inside, you should thoroughly document all the damages. This includes damage to your property and items inside. If you can gather receipts and take photos of the destroyed items then that will be very helpful when filing your insurance claim.
911 Restoration Saratoga Springs can help you with this step, along with contacting your insurance provider to make your claim. When we arrive, we will provide a free inspection of the property, so we will be familiar with the extent of the damages.
You can rely on us to take care of every aspect of the fire damage, from smoke and ash removal to water damage remediation and everything in between. Our comprehensive training makes us the only crew you will need to make all of the repairs needed.
The important thing to remember is that you can rebuild after a fire, and you might even be left with a space you love even more. So, call us when you need expert fire and smoke damage restoration work and we will get you back on track.
Fire Damage Insurance For Your Property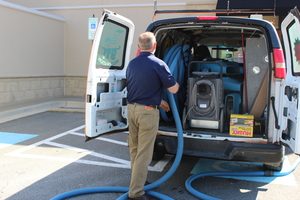 It is obvious how destructive a fire can be for your commercial or residential property, which is why it is so important to be protected against the toll that fire and smoke damage can take on your finances.
Most typical insurance policies for homes and business include coverage for fire damage, however the amount of coverage can vary dramatically from policy to policy.
If you live in an area that is at a high risk of experiencing fires or if you just feel like you need extra coverage for your home, then you can consider purchasing a supplemental fire damage policy.
This can offer you more coverage for repair to your property and your personal belongings. It can also include financial assistance for you to use on a temporary place to stay while your home is being repaired. If your business is shut down, then it can provide coverage for lost wages.
There are many different insurance options to consider, and if you have any questions concerning your current policy or on fire damage in general, call our fire damage restoration Saratoga Springs experts today.