Mold Removal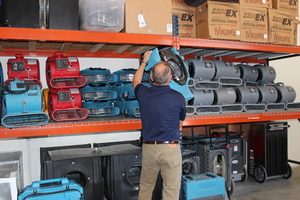 Finding out you have mold growing in your home or business is a discovery that needs to be taken seriously, not only because it has the ability to damage your property, but due to the health risks it poses.
911 Restoration of Saratoga Springs considers mold infestations to be an urgent matter and we want to be able to come check out the situation as soon as possible after we are notified.
In order to quickly schedule a free visual mold infestation, we stay available 24/7/365 to take your calls. Once we arrive on the scene you can expect us to provide services that include:
Free inspection of the property
Free estimate
Mold removal
Decontamination of affected area
Water damage restoration (if needed)
We work with IICRC certified technicians who are trained to remediate mold from both commercial and residential properties, so you can be sure that when you call our mold removal Saratoga Springs professionals you are getting the best care in the industry.
Understanding What Causes A Mold Infestation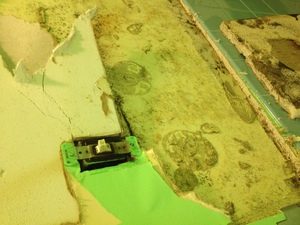 If there is a food source, such as wood, drywall, and cotton, a dark space, warm temperatures, moisture, and oxygen, then mold can infest your property.
Water is the main ingredient that mold needs to grow throughout a home or building, and it can do so in a short period of time. Within 24-48 hours of being exposed to water, mold spores can begin to flourish.
There is always going to be a certain amount of moisture in the air of a property, but it's when you begin experience a problem, such as a leak in the roof or plumbing issue, that conditions become ideal for mold to grow.
Humidity is also an easy way for mold to begin to grow. If the weather is humid for an extended period of time and there is rainfall, then you most likely will begin to see the signs of mold growing in your property.
The best way you can prevent increased humidity levels is by keeping your home or building as ventilated as possible. Dehumidifiers can also help pull the moisture out of the air.
However, sometimes there isn't anything you can do to stop a mold infestation except hire professionals to come remediate the situation. If this is the case, call 911 Restoration of Saratoga Springs and we will cleanup the mold and address any water damage that may be present.
Mold Can Have An Impact On Your Health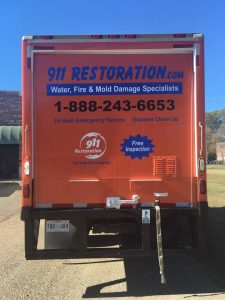 There are many different types of mold, with all of them ranging in their ability to affect your health. Some molds are completely benign, while others can cause fatal illnesses.
In order to ensure your safety, we test mold spores that we find in your property. This allows us to know for sure what exactly we are dealing with. You can't always tell how harmful a mold is based on an visual inspection. Some molds appear black in color, but end up not being notorious black mold.
However, it is not just black mold that can cause you to become ill. By breathing in more common mold types you can experience allergy symptoms that cause sneezing, coughing, itchy eyes, skin rashes, wheezing, respiratory issues, and asthma.
To prevent health complications, our mold removal Saratoga Springs experts act fast to decontaminate your home or business after mold and mildew are discovered on the property.
Serving the communities of Saratoga Springs, Alplaus, Argyle, Ballston lake, Ballston spa, Broadalbin, Burnt hills, Cambridge and surrounding area.