About Us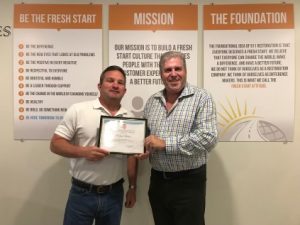 Robert Bolen, the owner of the new 911 Restoration branch in Saratoga Springs, is proud to be able to offer a service to property owners in the community when they find themselves in a position where they need help.
Living in Saratoga Springs can make home and business owners susceptible to experiencing water damage, mold growth, fire damage, sewage overflows, and issues from natural disasters.
It doesn't matter what situation you may find yourself in, you can depend on Robert and his team to provide you with quick and experienced remediation services that will get you back on your feet again.
His office is open around the clock, making it possible for customers to call the moment they find themselves dealing with a water emergency. In fact, it doesn't matter what time you call 911 Restoration of Saratoga Springs, if you need help with a water-based disaster then we guarantee to arrive at your property within 45 minutes.
Robert is looking forward to meeting the people in the community that he knows he will be able to give a fresh start, so give the Saratoga Springs branch a call today.
Getting To Know Branch Owner Robert Bolen
The Saratoga Springs branch is being operated under the guidance Robert, whose passion for construction led him to the 911 Restoration family.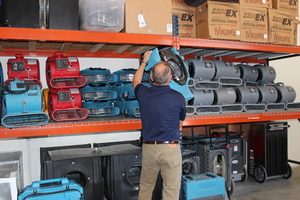 He attended the University of California School of Building Construction where he earned his B.S. in construction management. Here he learned the skills needed to begin working on commercial properties.
After graduating Robert worked for Lenar Homes and he was really able to begin implementing his construction skills. At Lenar, he built everything from single family homes to 20 story luxury apartment complexes.
Once he moved to Naples he met his business partner and started doing remodels and additions. Robert has showcased his craftsmanship over the years by literally building hotels from start to finish and turning parking lots into high rises.
At this stage in his career he wanted to focus on restoration work and realized that 911 Restoration of Saratoga Springs was the place to do just that. Robert is looking forward to helping the property owners of this community with his new venture, so give him a call today.
Spreading The Fresh Start Attitude In Saratoga Springs
Robert understands the importance of reminding people that even though they may be going through a hard time now, there situation is only the first step on the road to a fresh start.

He wants his crews in Saratoga Springs to to emit positivity when they are called to cleanup a home that has just been wrecked with water. They have the power to put that family's home back together again, and that is a special ability that he does not take lightly.
When people call his office they are in need of help, sometimes in extremely dire straits with nowhere else to turn. Robert is able to give these customers peace of mind by providing them with expert restoration services.
To Robert, a fresh start equals a clean start and the most direct way to get to that new, fresh place is by cleaning up the remnants of the water damage that caused you to call 911 Restoration of Saratoga Springs.
So, call Robert and his remediation experts and they will show you just how dedicated they are to providing you with the fresh start you deserve after water damage has affected your property.